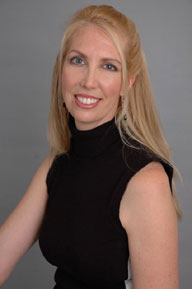 Heidi Law, D.C., CCSP
Doctor of Chiropractic
Certified Chiropractic Sports Practitioner
Certified in Active Release Technique
Dr. Heidi Law was born and raised in Marin County and she graduated from Palmer West Chiropractic College in 1993. After college she took post graduate seminars to become proficient in the Thomson Drop Technique (low force), Activator Technique (low force) and the Cox Technique (flexion-distraction-good for disc injuries and sciatica). She uses these techniques along with the Diversified Technique in her practice today. Several years after opening her practice in San Rafael, she decided to specialize in sports injuries and dedicated another year towards classes to become a Certified Chiropractic Sports Physician. After this, she went on to take courses to learn a myofascial release technique and has received her certification as an Active Release Practitioner. These courses have enabled her to broaden her scope of practice to include soft tissue injuries that involve muscular adhesions, nerve entrapments and overuse syndromes (such as Carpal Tunnel and Tennis Elbow). Active Release Technique is a very effective, fast acting and specialized technique that is a great adjunct to her chiropractic treatments.
Dr. Law has helped many patient's who suffered from headaches, migraines, neck pain, TMJD, back pain, disc problems, sciatica, rotator cuff tears, muscular and ligament injuries, and much more. Her initial evaluations are very thorough and focus on finding and treating the core of the problem and not just the symptoms themselves.
Mission Statement
My mission is to enhance the health and performance of every patient, in all age ranges. My approach is very thorough and my abilities are multifaceted. I combine soft tissue work, nerve entrapment release work, physiotherapy and structural realignment to achieve results. My reward is when my patients reach their goals and positively change their lives.